Telegram adds voice calls and they are secured by emojis.
The telegram voice calling feature has been anticipated worldwide for quite some time.
Telegram, according to this blogpost revealed that they will be rolling the voice calls to telegram users and here's few features to look out for in the new Voice Calls Feature:
1. Secure voice calls
According to Telegram, the calls are built upon the time-tested end-to-end encryption of Telegram's Secret Chats.
To make sure your call is 100% secure, you and your recipient just need to compare four emoji over the phone. No lengthy codes or complicated pictures! If both users see the same group of emojis, the call is completely secure. To make the system easy to use, Telegram picks its emojis from a pool of 333 characters "that all look quite different from one another and can be easily described in simple words in any language." This means that there are nearly 12.3 billion possible four-emoji combinations.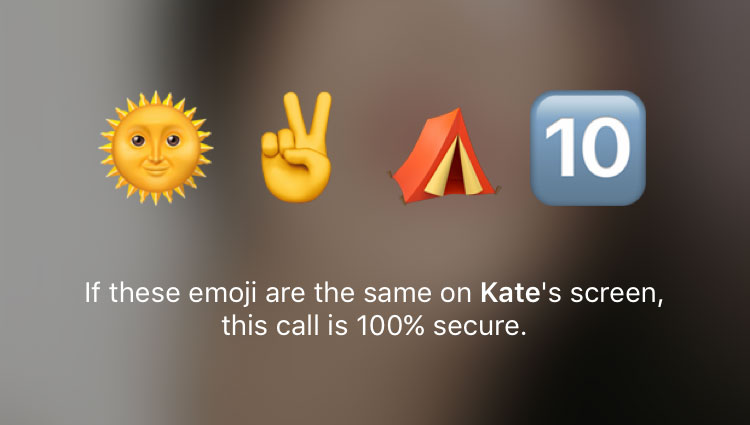 2. Super-Fast
The voice calls will go over a peer-to-peer connection, using the best audio codecs to save traffic while providing crystal-clear quality.
When a peer-to-peer connection can't be established, Telegram will use the closest server to you to connect you with the person you're calling in the fastest way possible.
3. AI-Powered
A neural network will learn from your feedback every time you make a voice call. This is feedback on network speed, ping times and packet loss percentage, etc. The machine will then optimise dozens of parameters which can be adjusted during conversations and based on this input improve the quality of future calls on the given device and network.For example, calls will sound best on WiFi, while weaker connections will use less data. The calls will also, regardless of your connection adapt to your connection speed to use as little data as possible. The "Use Less Data" option, will sacrifice sound quality but "reduce your data spending by 25-30%."
4. Even more control
You will be able to control who can and who can't call you. You can even switch voice calls off altogether, blocking anyone and everyone from calling you.
For example, if you have a mixture of friends, family, and business acquaintances who use Telegram, you can stipulate that "Anybody," "Nobody," or "My Contacts" are able to call.

We are excited about the new voice calls feature and all the potential it holds towards providing better communication experiences, we hope you are too!!!
Start Using Telegram for business today.
Use Ongair to offer support to your clients via Telegram, the world's fastest and most secure messaging app.
#######Let's Ongair hello@ongair.im
Featured images via telegram.org/blog